Choro Das Tres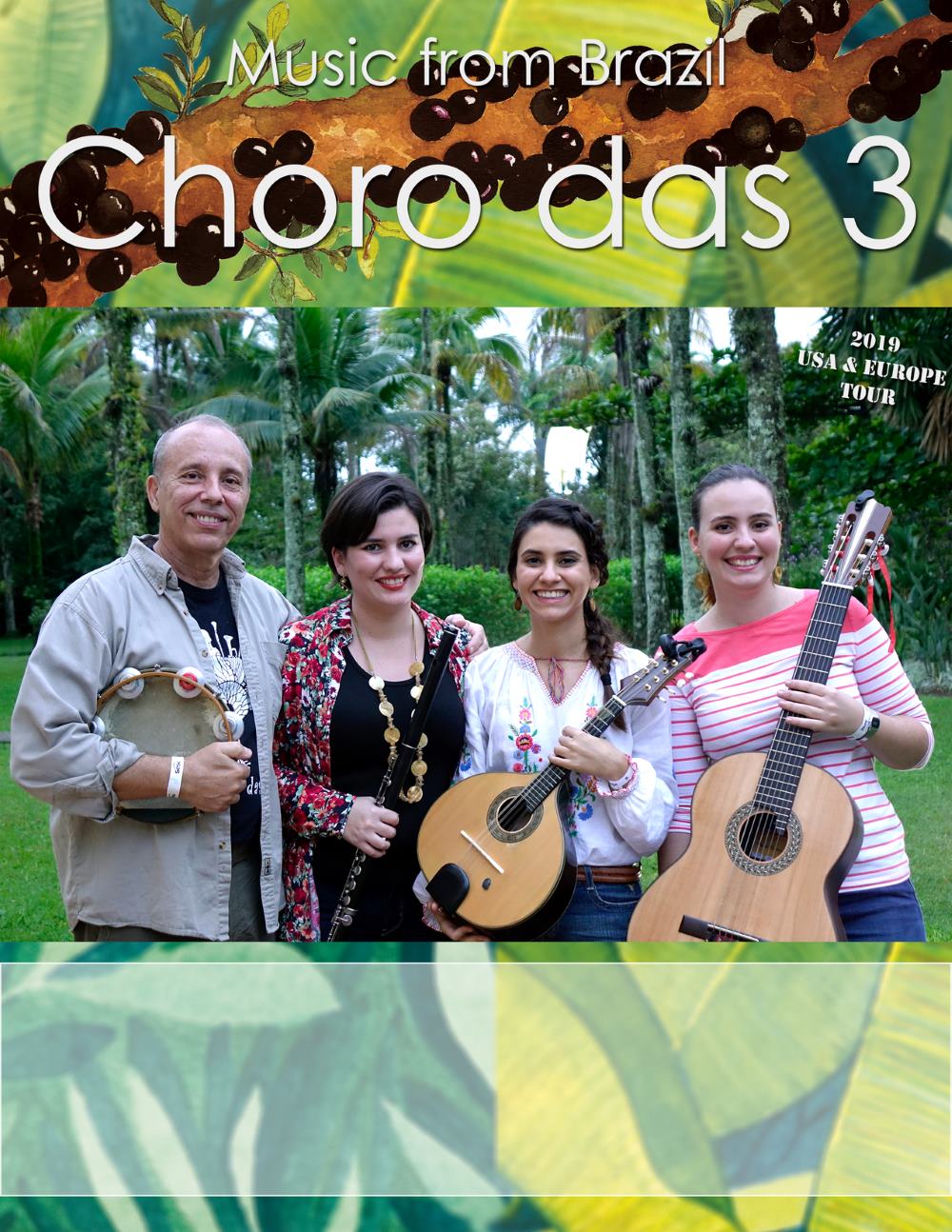 Choro Das Tres returns to Bryan right here at Ice House on Main!
Doors at 7pm – Music at 7:30
Tickets $15 in advance or $20 at the door.
Choro das 3 is a Brazilian instrumental music band of three sisters and their father Corina plays flute and piccolo, Lia plays acoustic 7 string guitar, Elisa plays mandolin, clarinet, banjo and piano and Eduardo plays pandeiro (the Brazilian tambourine). In Brazil Cry of the 3 has played for presidents and for huge audiences such they are Paulo's New Year's Eve Party (2 million people). It has been on national TV many times, including the Jo Soares show (the Brazilian version of "The Tonight Show").For the last five years Cry of the 3 has played in the USA to reviews with words like "superbly talented,""cohesive," and "beguiling." Their appearances at Mike Marshall and David Grisman's Mandolin Symposium led Marshall to say that Cry of the 3 plays " . . some of the most inspired and inspiring music . . . the highest level of musicianship and presentation . . . the highest quality of Brazilian Choro music that can be heard any place today. " They'has played over 200 concerts at halls, festivals, clubs and schools from Massachusetts to California and from Seattle to Texas. Cry of 3 has released eight CDs since 2008 including a solo CD of Elisa playing her original works on piano. Five others feature original works by the sisters and their musical friends rendered in Brazilian acoustic styles.