Ice House on Main is managed by Downtown Bryan Events, a division of AdventGX. We are a community and economic development company headquartered in Historic Downtown Bryan, TX. When you book an event with our professional event management team at one of our unique historic venues, you are contributing to the vitality of our community and the rich cultural experiences that continue to expand downtown.
Our Team
Jacob Dyson '19 | Events Manager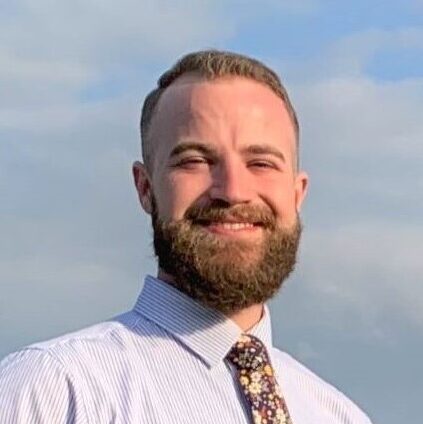 Jacob joined the team in 2021 after graduating from Texas A&M University. His background includes experience in live entertainment production and management, natural resource management, and drafting and design. Specializing in large-scale events and weddings, Jacob is ready and able to take your event from vision to reality.
Brianna Long '21 | Assistant Events Manager
After recently graduating from Texas A&M University with a degree in Sports Management, Brianna joined DBE in 2022. She brings a background in customer service and facilities management along with her RPTS certificate in Professional Event Management. Brianna's skills support you and our team by handling all the details, no matter the difficulty.
Future Team
We have many more wonderful members of our team that aid in producing events. If you are looking for event experience or volunteer hours, please do reach out! We always love to build our crews with hard-working individuals that are ready to learn. Please email jacobdyson@adventgx.com